Using Advanced Reformer Pilates Equipment for Exercise and Clinical Rehabilitation
This spring loaded exercise will help you strengthen those underused muscles without putting extra pressure through your joints.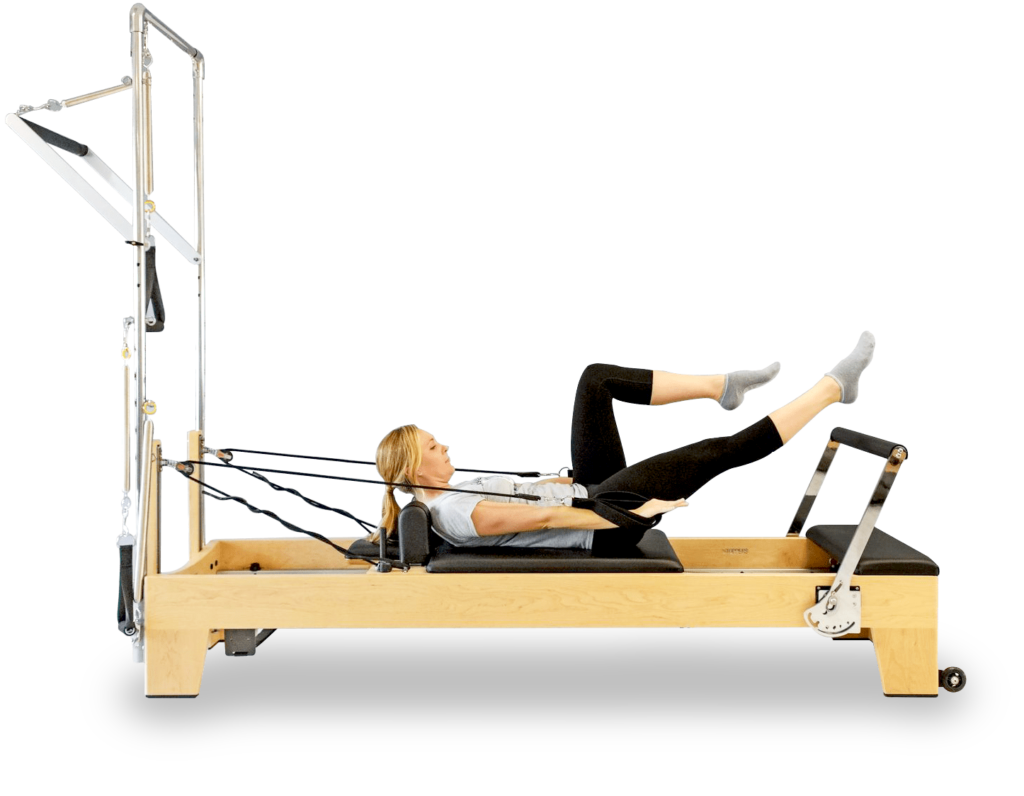 1x Free Initial Reformer Pilates Class​
Book an initial reformer pilates class and experience the benefits of increased flexibility, strength and overall wellbeing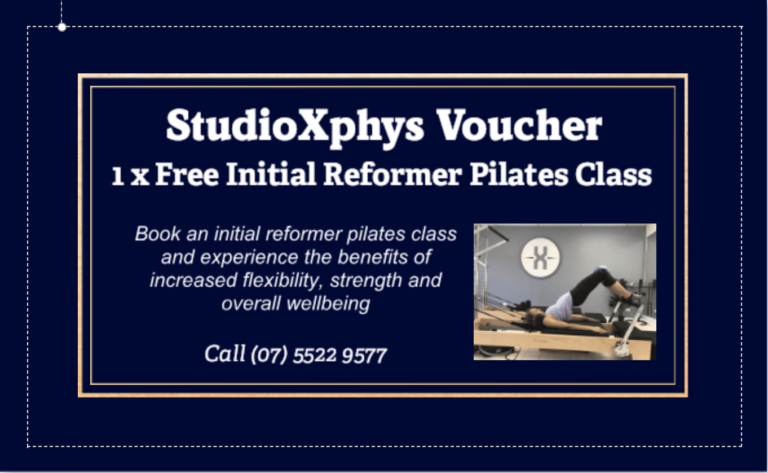 1x Free Initial Reformer Pilates Class​
Book an initial reformer pilates class and experience the benefits of increased flexibility, strength and overall wellbeing
Reformer Pilates at StudioXphys
How Reformer Pilates in Florida Gardens can help you
If you have experienced any recurring neck, mid-back or lower back pain, reformer pilates is what you need to reduce pain and achieve correct postural strengthening. Starting from a base level, our expert Physiotherapists and Exercise Physiologists will prescribe the ideal reformer exercise for your condition.
If you need safe and effective core strengthening, Reformer Pilates has several exercises that can isolate and target those deep core muscles to see quicker results.
One of the most effective and safest exercises you can do during and after pregnancy is Reformer Pilates. Our Pilates trained Physiotherapists and Exercise Physiologist can make sure you are staying active and using the correct muscles to get results.
Dear Friend,
We understand that starting a new type of exercise, either one on one or in a group, can be intimidating. On top of that if you are experiencing pain, you might be afraid to make the pain any worse.
Reformer Pilates is one of the best things you can do for your body. Low Risk (low impact) and high rewards of improved muscle strength and definition, improved posture and improved flexibility. Whether it's one on one or in a group you are sure to see results.
If you are experiencing recurring back or neck pain, reformer pilates is a great way to exercise without pain and strengthen the area you need to.
We want to show you this by booking an initial consultation at StudioXphys to get assessed, treated, and to understand what is going on and your plan moving forward.
Click the button to book your Initial Discovery consultation now.
Make an appointment
Phone us to find a time that suits you
Schedule​
Schedule time with the right health professional for you
Assessment
Join your health professional for an assessment
Treatment
Plan
Create a tailored plan to your recovery
Exercise & Reformer Timetable
Studio Exercise & Reformer (50 mins)
Our signature reformer class features contemporary Pilates & Exercises using the reformer, trapeze tower, jumpboard, weights, Pilates rings, balls and bands. A full body Exercise & Reformer workout utilising the principles of core activation and pilates to gain strength, mobility and flexibility. Suitable for beginners to advanced with modifications. Maximum 5 people.
Exercise & Reformer Pricing
Exercise &
Reformer Session
Exercise & Reformer Session
5 pack
Exercise & Reformer Session
10 pack
Exercise & Reformer Session
20 pack
Exercise & Reformer Session
50 pack
Mixed 10 pack
(5 x strength sessions +
5 x reformer sessions)
Private Health Rebates are available for some classes, ask our friendly team
"The place is clean and organized and they are following the Covid rules. I felt that the exercises were well designed to my body type and age group and I was able to complete them with ease. The staff were very accommodating to me and were flexible when I needed to change my appointment time."
"Great classes, highly recommend the Pilates as I have seen a massive improvement in my strength and movement"
Friendly and professional. The physiotherapist really listened to me, helping me set goals to be pain free and fitter.
I use all the service available at Studio X Phys. Physio, Strength and conditioning, Pilates and Massage. I love being able to come to a one stop state-of- the art facility where every service I'm happy with. I've never felt as strong and as healthy as I do now! I can't thank the team at Studio X Phys enough!! Highly recommend you check them out if you want to improve your core strength and physiology
I have attended StudioXphys for visits with the podiatrist, and hydrotherapy exercising in the local swimming pool. The professional attitudes and knowledge of their professions taught me a lot about my own physical health. They were both easy to talk to and understanding of my needs. An excellent organisation for the above services.
Frequently Asked Questions
What Is A Reformer Pilates Machine?​
The Pilates Reformer is an exercise machine designed to utilise Pilates Techniques. It can be used for clinical rehabilitation or an intense and challenging workout. Leverage, springs and body weight are used as resistance to movements targeting specific muscles.
I've Done Mat Pilates But Not Reformer, What Is The Best Option?​
We do suggest you complete an Initial Reformer Session with a Pilates trained Physiotherapist or Exercise Physiologist, especially if you have current or past injuries and pain. This will greatly benefit you and others when joining your first group class. We want to spend the time with you to make sure you are comfortable with the Reformer, the movements and the techniques so you can confidently practice them throughout the class at the studio knowing they are performed correctly and safely.
What should I Wear To Reformer Pilates?​
We recommend you wear comfortable clothing that you can move and stretch in. We ask you to wear socks for hygiene and safety reasons. Pilates socks with grip soles are available for purchase if you forget socks or would like a pair for safe movement.
How many appointments should I do?​
For beginners, we recommend just one class in your first week to see how your body feels after the session and to give your muscles time to recover. If you are reasonably fit, you can start with 2 classes a week. If you are experienced with the Reformer, you can do as many classes as you like, remembering to listen to your body and allowing recovery when needed. We find once you are a bit more experienced that 2 or more classes a week see's the best results.